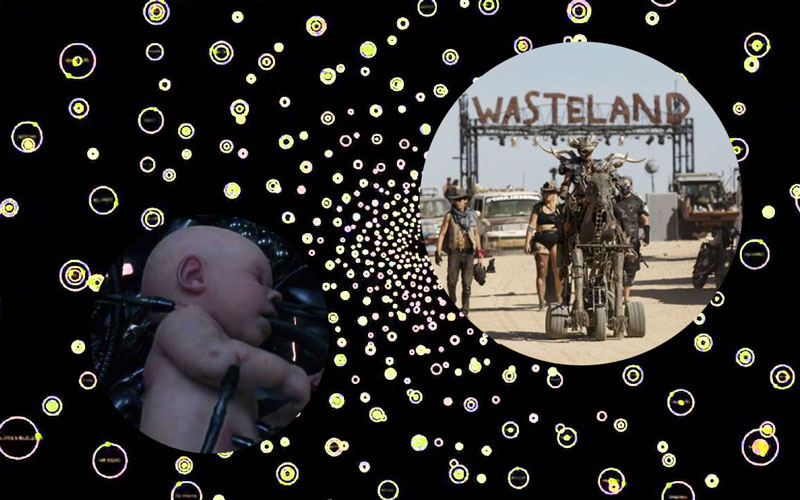 Scifi Film World Building Timeline
February 01, 2017
We've compiled a list of science fiction movies, video games, television series and comics that have depicted a futuristic vision of the earth and plotted them along a timeline.
About the Timeline
Vertical Axis - Year the World is Set
Each entry in the timeline represents a specific depiction of our world at the time represented in the movie. Some movies represent earth at different times in history; The Matrix starts off in the year 1999 and then transitions to the year 2199, we've added an entry for both world views. And some films cover a variety of different world views all within the same time period. The intent is to show the various ways that popular sci-fi has depicted our past, present and future.
Horizontal Axis - Technological Adoption
We've color coded the level of technological adoption of each of the worlds. On the far left are pre-industrial societies, in the middle would be a present day level of technology, next to that would be worlds with a level of technology up to a level of humans, and the last category being a post Singularity world.
| | | | | |
| --- | --- | --- | --- | --- |
| Red | Orange | Yellow | Green | Blue |
| Agrarian | Industrial | Information Age - Present Day | Singularity | Post Singularity |
Data Sources
The data for the sci-fi films on our list came from Wikipedia. We converted the data using this handy tool at wikitable2csv.ggor.de. For books we used "A Timeline of Future Events" posted on the theawl.com
Project Association
Mirror World VR
For our Mirror World VR project we're building out the path through the multiverse that players will take as they hunt for a rogue AI. Being a multiverse there is an infinite number of worlds that players could potentially traverse on their journey's. Some of them will be familiar to players (Pop Culture References) while others will be invented specifically for the game. The intent will be to take players through what seems like an infintely sized maze of interconnected worlds.
The Timeline